Even before the full-scale invasion, Serhiy worked at the international foundation "Vidrodzhennia" (Rebirth), which has been assisting people affected by the war since 2014. There, Serhiy held the position of an expert in civil society development and crowdfunding. Additionally, he collaborated with organizations involved in cultural and youth development, and in the past year, he focused on video production.
After the start of the full-scale invasion, Serhiy was repeatedly offered assistance with evacuation to the West of Ukraine, but it was precisely this that motivated him to stay in Kharkiv.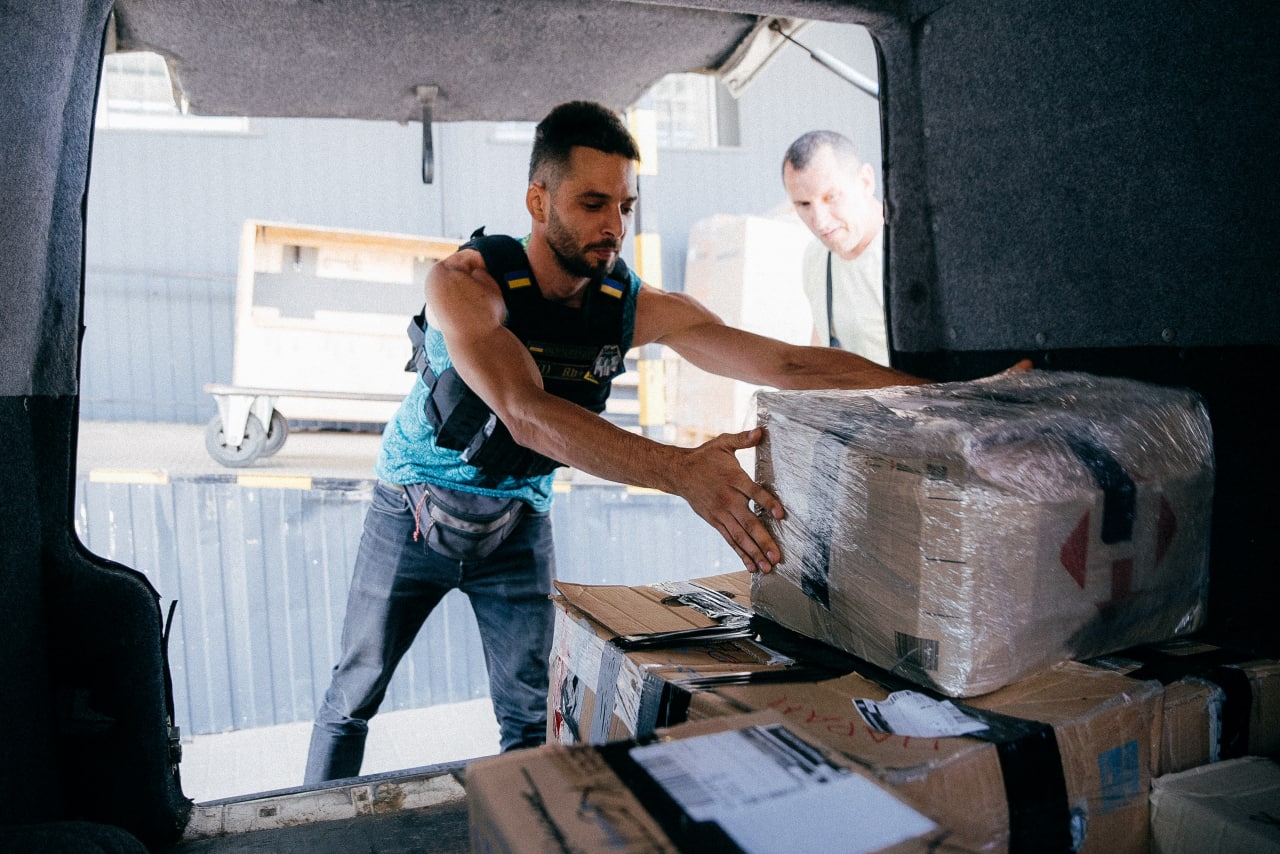 "If we all turn around and go somewhere on the West, we will simply leave our city to someone who will enter it with a parade. That shouldn't be the case. Many people need help, and I have certain skills and an understanding of how to do things properly. So my wife and I decided to stay in the city and be as useful as possible to everyone. I love Kharkiv very much. I grew up here, and my entire life has revolved around this city. There are so many people who have found themselves in very difficult circumstances, and our mission is to save as many lives as possible and help people survive the hardship they have faced due to russian aggression."
Serhiy dedicates almost all his time and energy to volunteer activities. The team works diligently to ensure promptness and the ability to respond quickly to the problems that arise "here and now." Serhiy is pleased that CodeIT4Life is a significant platform where he can effectively fulfill his social responsibility and be of maximum value thanks to the team's support. He is also inspired by our frontline defenders and their feedback on the importance of volunteer work because, for some, volunteers were their only hope of receiving necessary assistance.
"This feedback, the understanding that you are a participant in this whole process, that you are giving your maximum effort, and it yields results. Every word of gratitude from a soldier for a helmet in which he, for example, took a bullet to the forehead but survived because of that helmet. Or for tactical first aid kits that saved lives. You clearly understand that all of this is worth it because human lives are more valuable than anything else. That's why we are here, to protect our citizens and defenders. Victory is ours."